Carmelite Sisters of the Divine Heart of Jesus
NORTHERN PROVINCE
Coming Soon.
God's New Home
Join us as we witness a beautiful chapel renovation prayer led by Carmelite Sister Anne Marie, head of this renovation, as she implores St. Joseph. This chapel is located within the Legacy at St. Joseph, an assisted living home in Kenosha, Wisconsin, and is dedicated to St. Joseph.
The goal of this renovation is to deepen meditation and honor the glory of God, St. Joseph, and the Holy Family through traditional classical liturgical design.
Considered to be a large chapel for an assisted living facility, the original design of this chapel dates back to the early 1960's, when the original desire for a modernist architectural style was to connect with the contemporary world. Though this design approach often lacked the emotional connection to the beauty and mystery of the Catholic faith. This traditional renovation will change all that.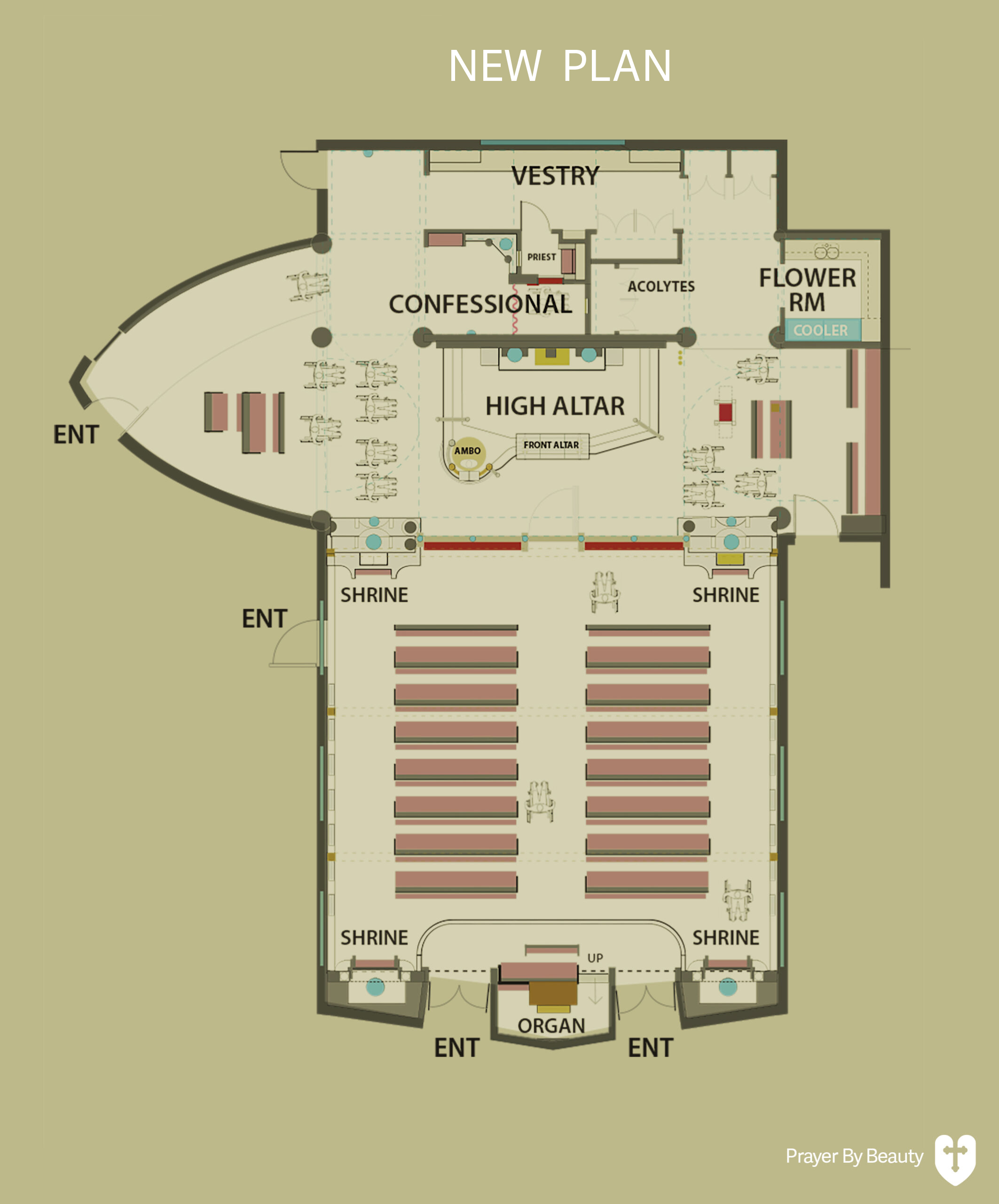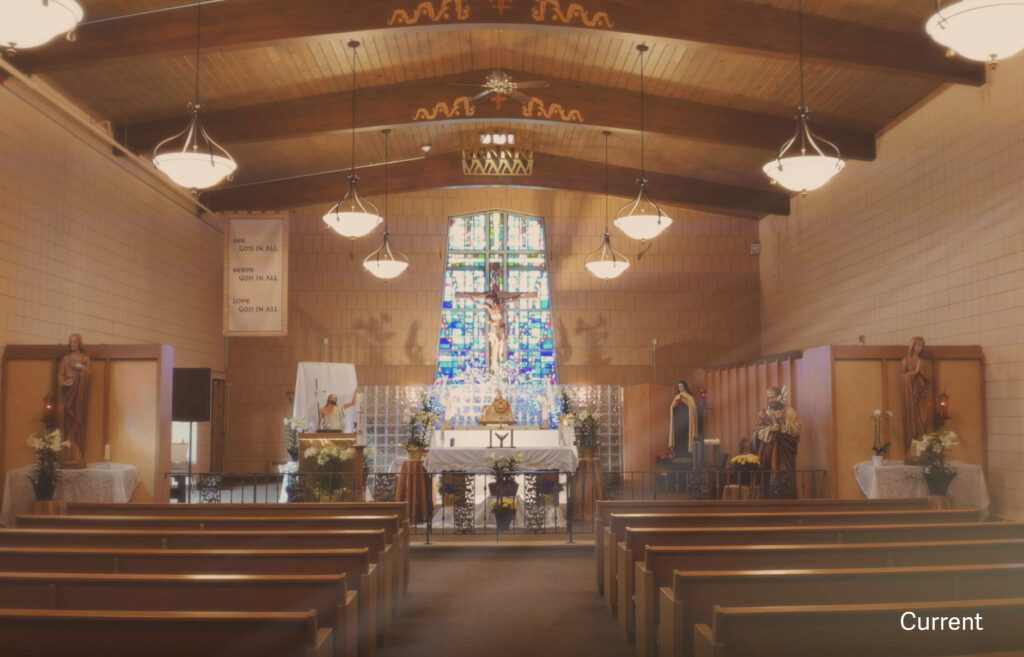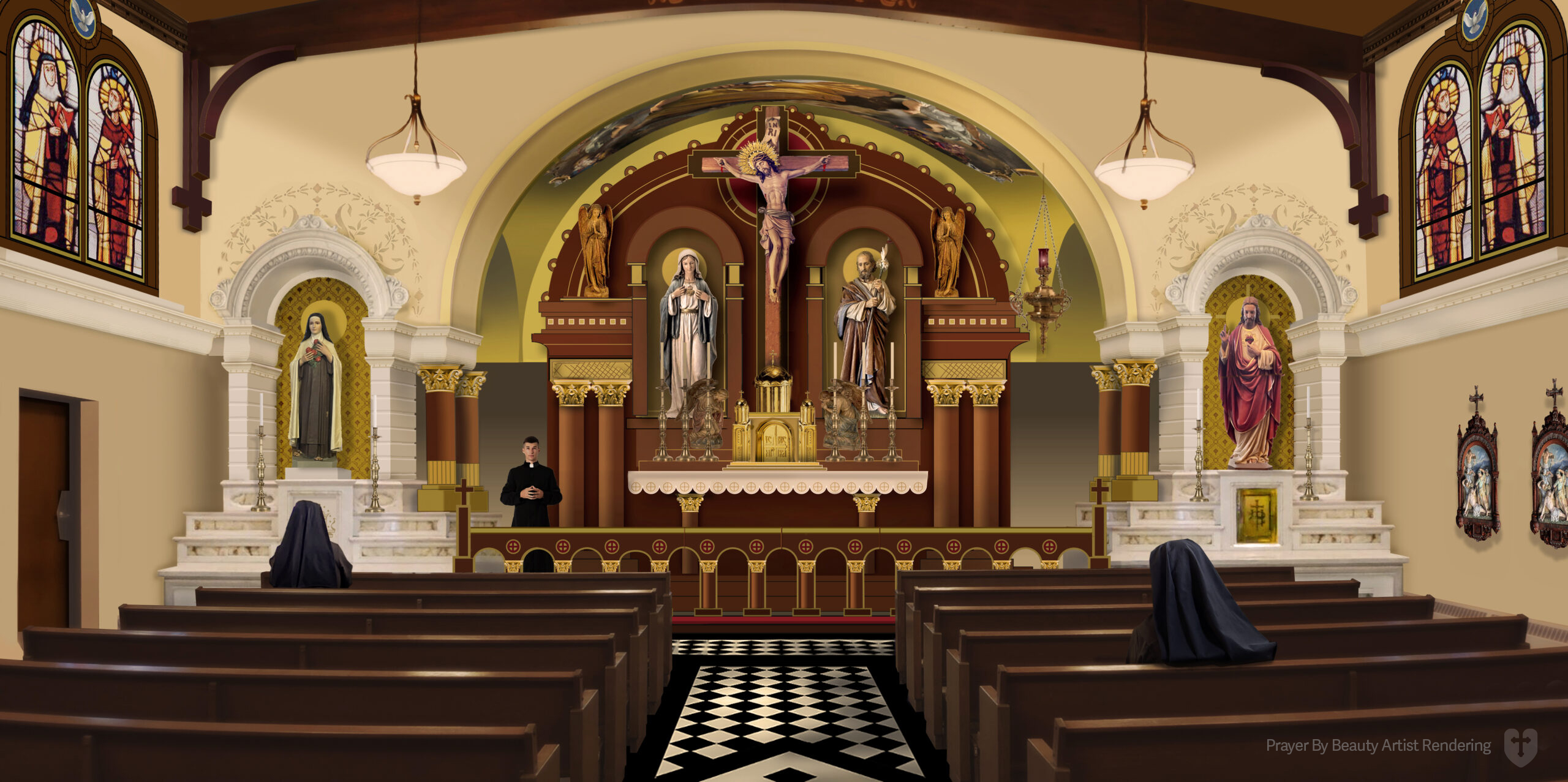 Illustrated on Ceiling above Altar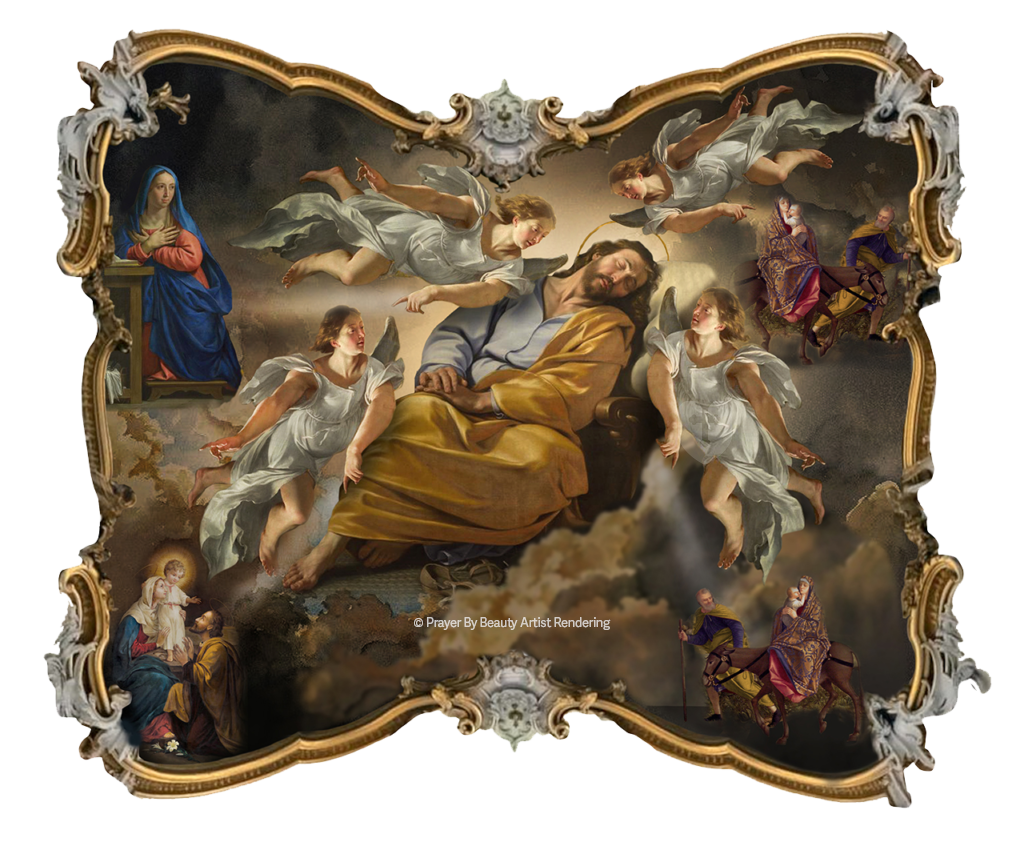 Illustrated montage conceived by artist Stephen S. Cascio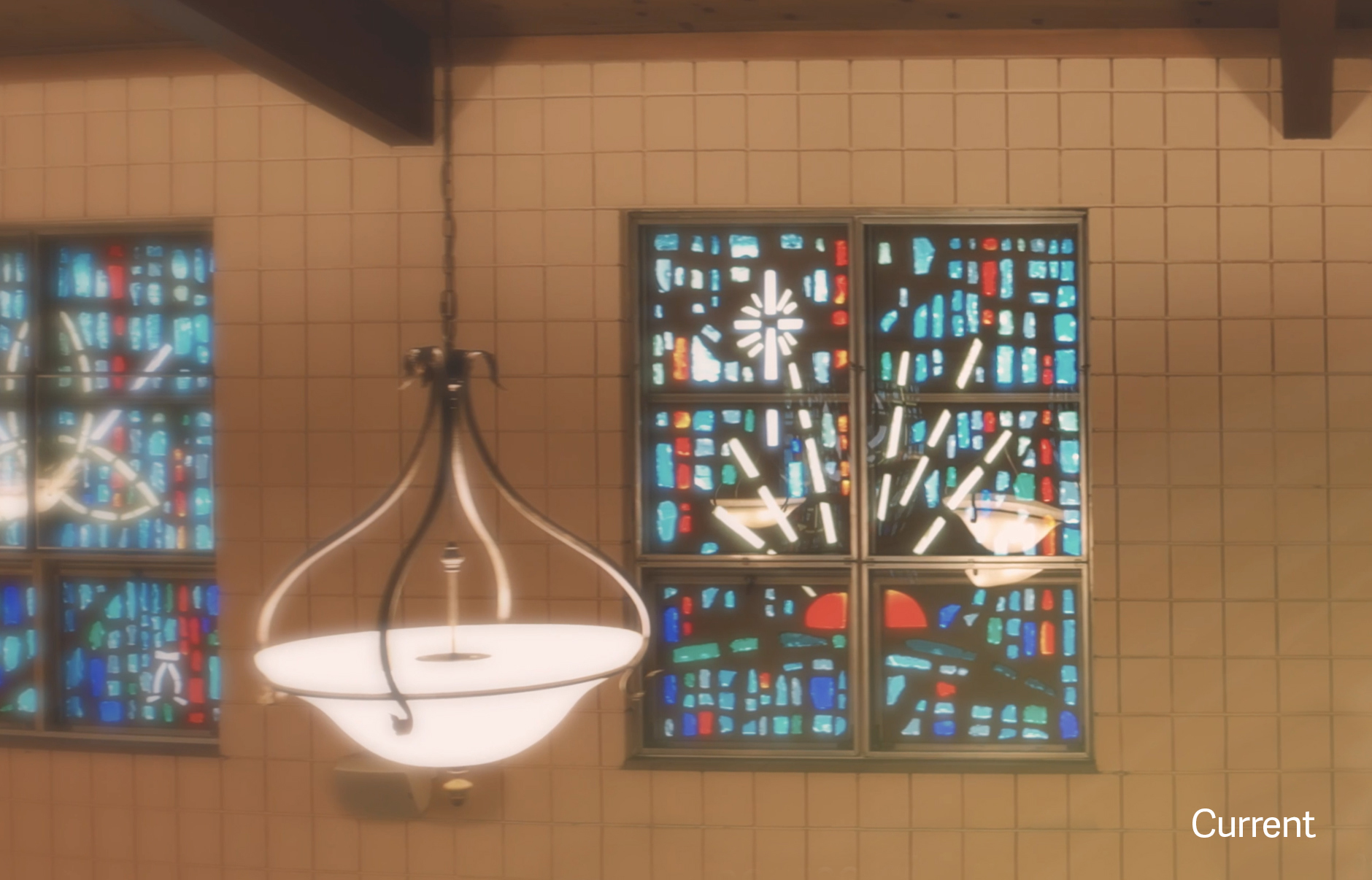 12 new traditional stained glass portraits of Carmelite Saints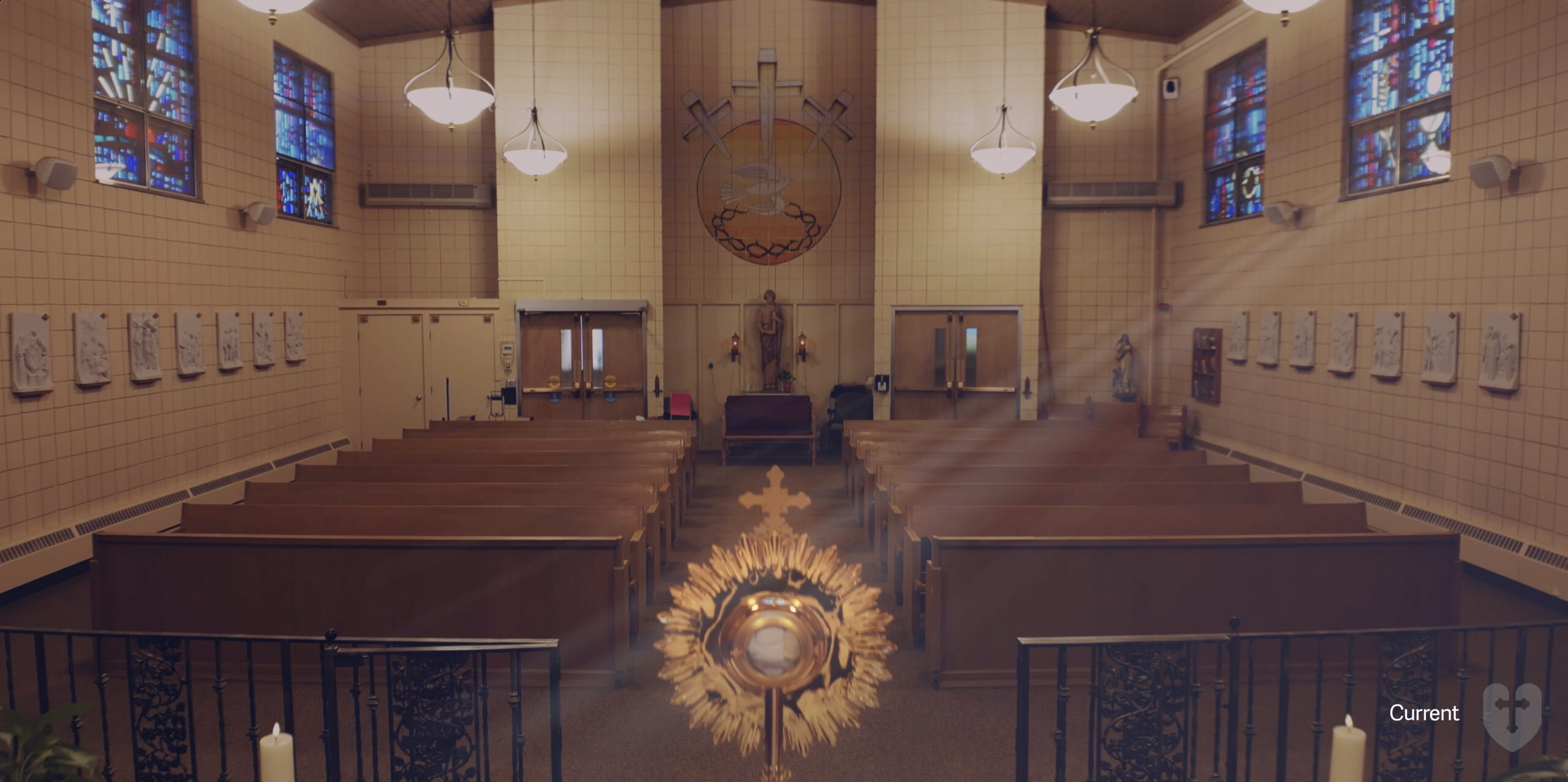 Sacred Beauty.
Everywhere.
Official Promotional Sacred Image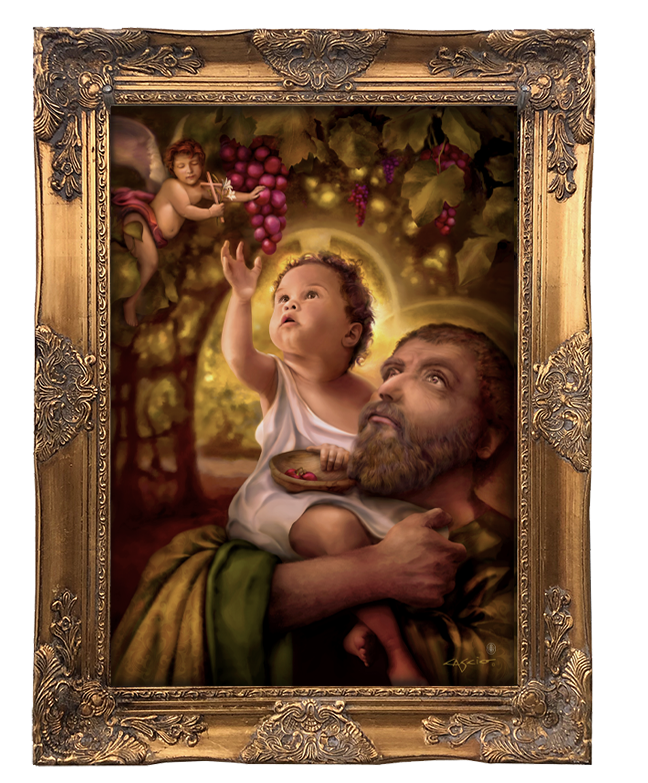 Saint Joseph & Little Savior of the Grapes
Original sacred art illustrated by artist Stephen S. Cascio
Related Liturgical Projects